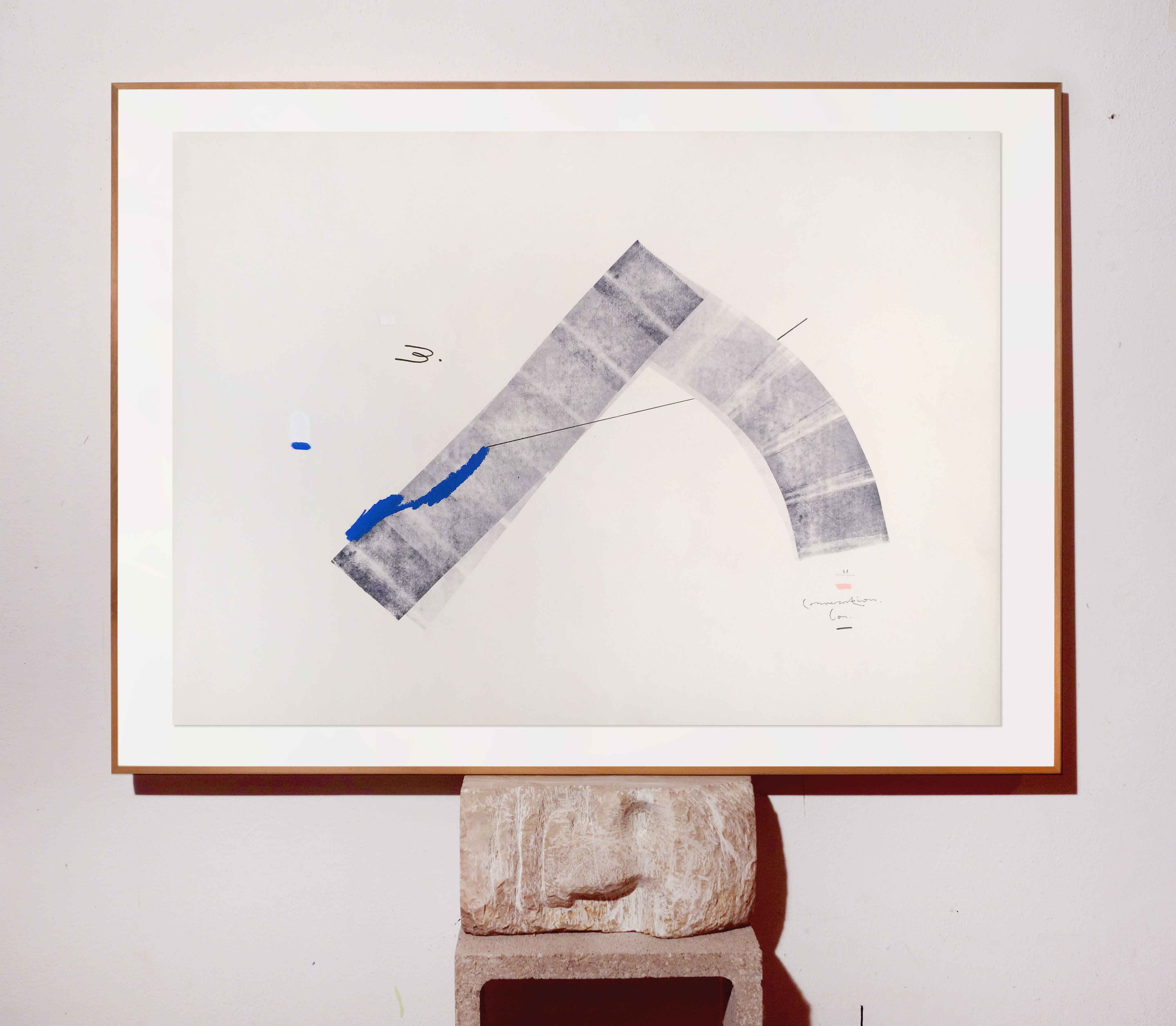 Unrated Series
Illes Baleares
---
An examination of subconscious geographic input

We like to rate things. Now more than ever as there is an outlet for it via comments on various digital platforms, and services. There tends to be a dialogue exchange that accompanies opinions online but for me is too much of a one dimensional experience, there is a lack of movement and physical curiosity I seem to miss out on. In an effort to firm up this idea I approached this series with this in mind.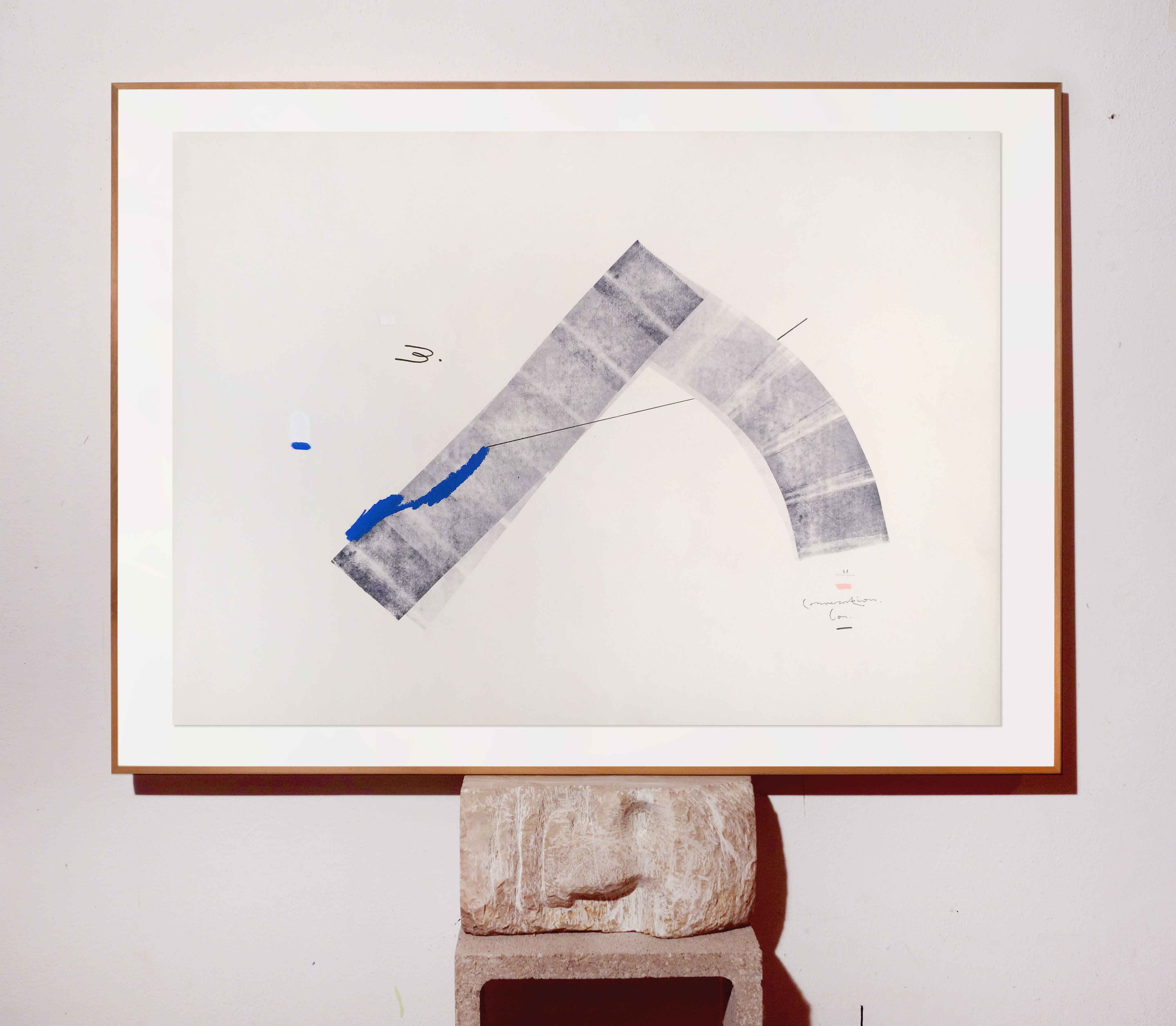 This is my version of a rating system. These intersection ratings are abstract, from memory gestures using ink, graphite and oil pastel. In the moment of creation I am considering and recalling these instersections surrounding aesthetics of spatial value in relation and interaction to static and moving objects (light, water, sky, boats, people, architecture etc) creating a variety of compositions.



All of these intersections were initally admired within motion, usually on my bike. Some locations are more interesting than others. I have been fascinated with intersections and intersection culture for some time now, as I develop my thesis on this matter I will continue to integrate this narrative in to my work. Here is a five part instalment -- an exercise in documenting my local surroundings by breaking down environmental observation in to graphic abstraction of a daily ritual - venturing thru a Mediterranean port village.




Materials: Graphite, Oil Pastel, Pen & Ink, Chalk
Sizes available on request
Islas Baleares, 2017

UnSeen
Miami
---
Collaboration with Miniac & Miami Lighthouse for the Blind



UnSeen (Art Basel Week) is a collaboration between Mallorcan based artist Julian Smith and four visually impaired individuals from the Miami Lighthouse for the Blind. The outdoor gallery, based in the Wynwood district, is invisible to the naked eye and only viewable through an augmented reality application. View Collaboration︎



Materials: Graphite, Oil Pastel, Pen & Ink, Chalk
Sizes available on request
Islas Baleares / Miami, Fl 2018

Private Lizard
Illes Baleares
---
'Private Lizard' is an offshoot from the Un-rated series. The same approach was applied in developing the work, the modification in concept was to create two identical documentations of one destination at a local hideout cove - aptly named Private Lizard (thank you to my good friend Ellen for the name...), where you can lay on the sun baked rocks next to the sea free from crowds.


Materials: Graphite, Acrylic, India Ink, Chalk
Sizes available on request
Islas Baleares, 2018

Cleopatra Rock with Mattea Perrotta
Illes Baleares | Summer 2017
---
Six large scale mixed media drawings over the course of five sunbaked days on an island created with artist Mattea Perrotta. Working gesturally, in tandem, we intrepret eachothers form of expression.




Materials: Graphite, Chalk, Oil Pastel
Sizes available on request
Islas Baleares, 2017
Limon Series with Toni Salom
Illes Baleares | Summer 2018
---
This is the first instalment of a two part 'Limon' series with Mallorquin printmaker Toni Salom. Working in joint effort, collaborating with different mono-printing and painting techniques.


Materials: Graphite, Acrylic, India Ink, Chalk
Sizes available on request
Islas Baleares, 2018