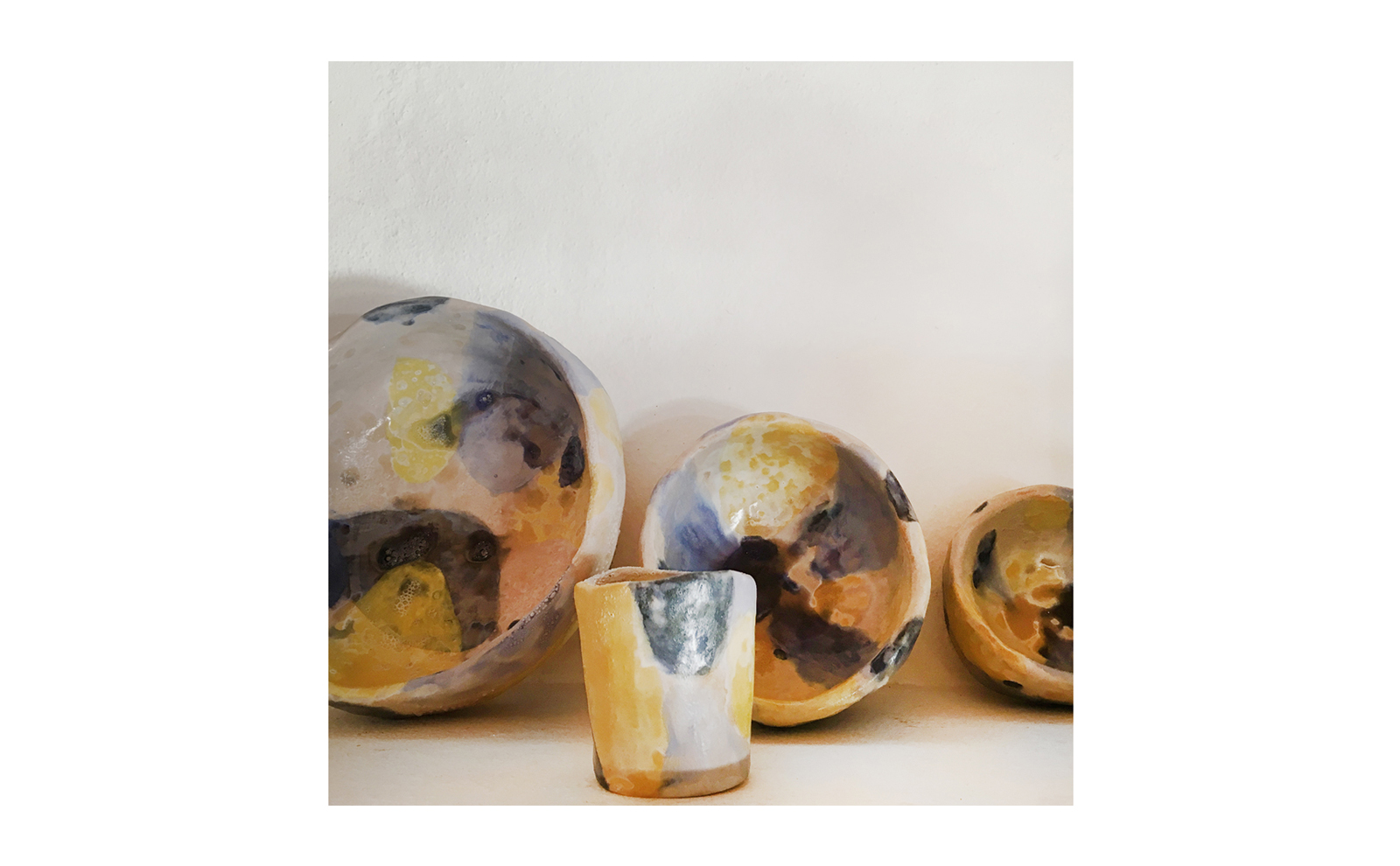 OHE Four Piece Ceramic Set (i)


---
OHE represents the Original Human Experience. Even if the earth is flat (;) - we can work with materials that naturally occur beneath us. This is an organic, ceramic experiment. These are not perfect by any stretch - that would be boring right?



I wanted to bring some freeform energy to the clay and color, working with French ceramicist Stan Carrelet in Felanitx I was able to accomplish what I set out to do. The colors and set represent the power of III - another philosophy I tend to fall back on anytime I get ahead of my self. Food. Water. Shelter. If we have these things, we have life. Anything above that is elective stress.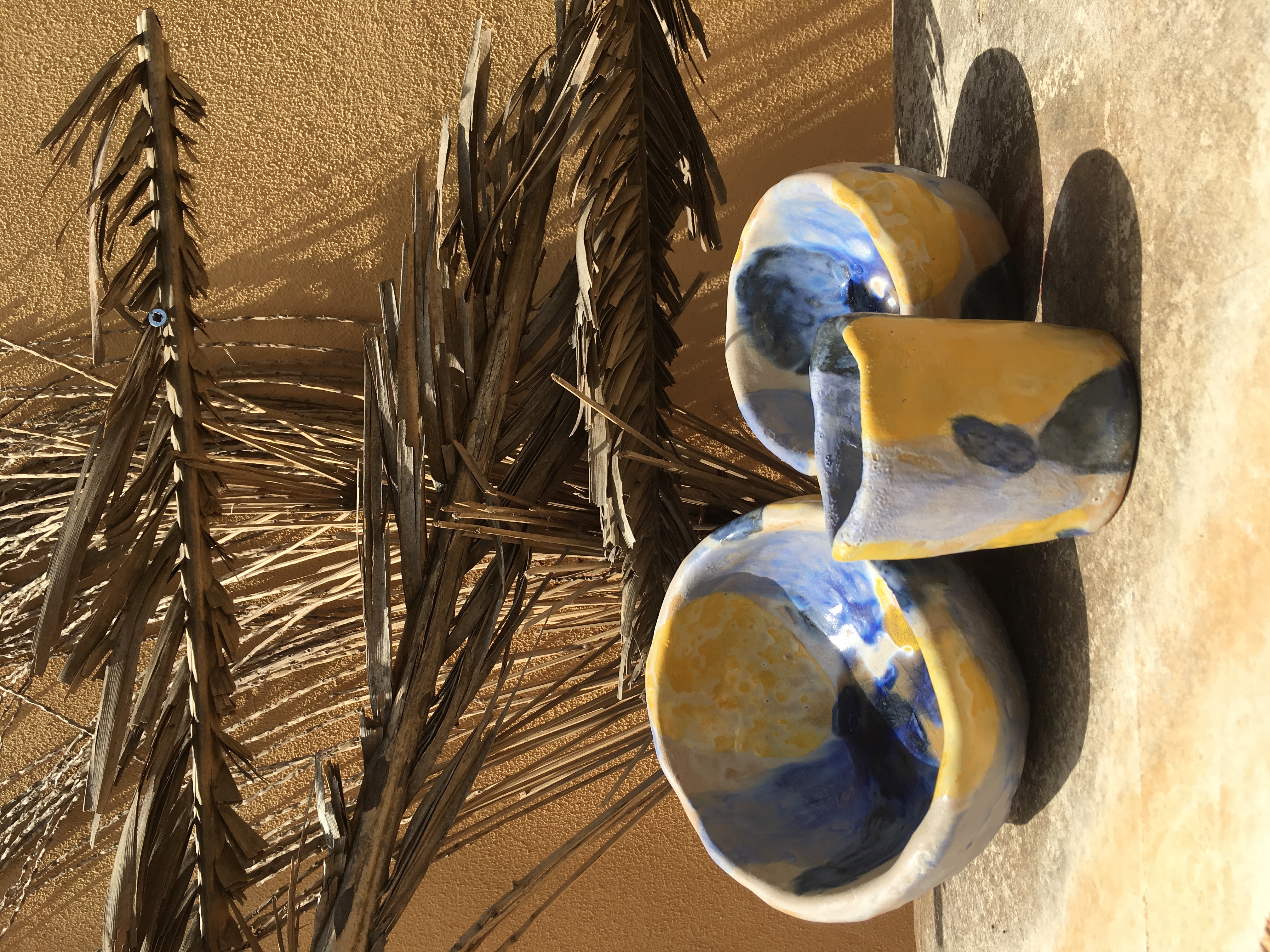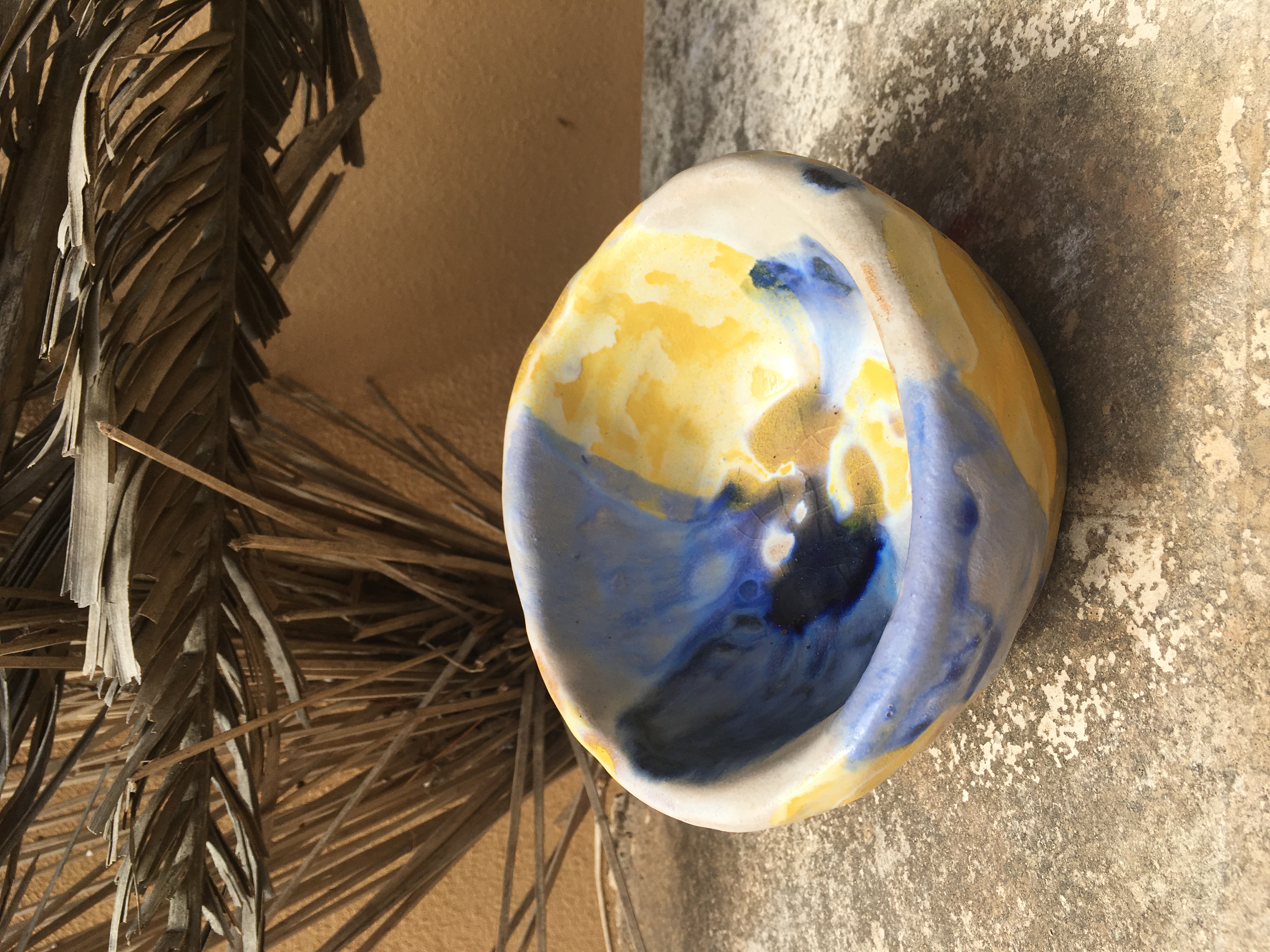 The modern tackle can be well over head many days, if I work in set's of three I can find a silent way to convey this message, even if it is not apparent, I can at least think back to that moment of creation with some core life messages on my mind rather than thinking about some foot in the door device action.




Location: Felanitx, Islas Baleares
Date: July 2018

OHE Three Piece Ceramic Set (ii)


---


The second installment to the OHE narriative. A three piece set made in Binissalem and fired in Santa Maria. These pieces were part of the Alart 'Open Studio's' opening night in Alaro in July 2022.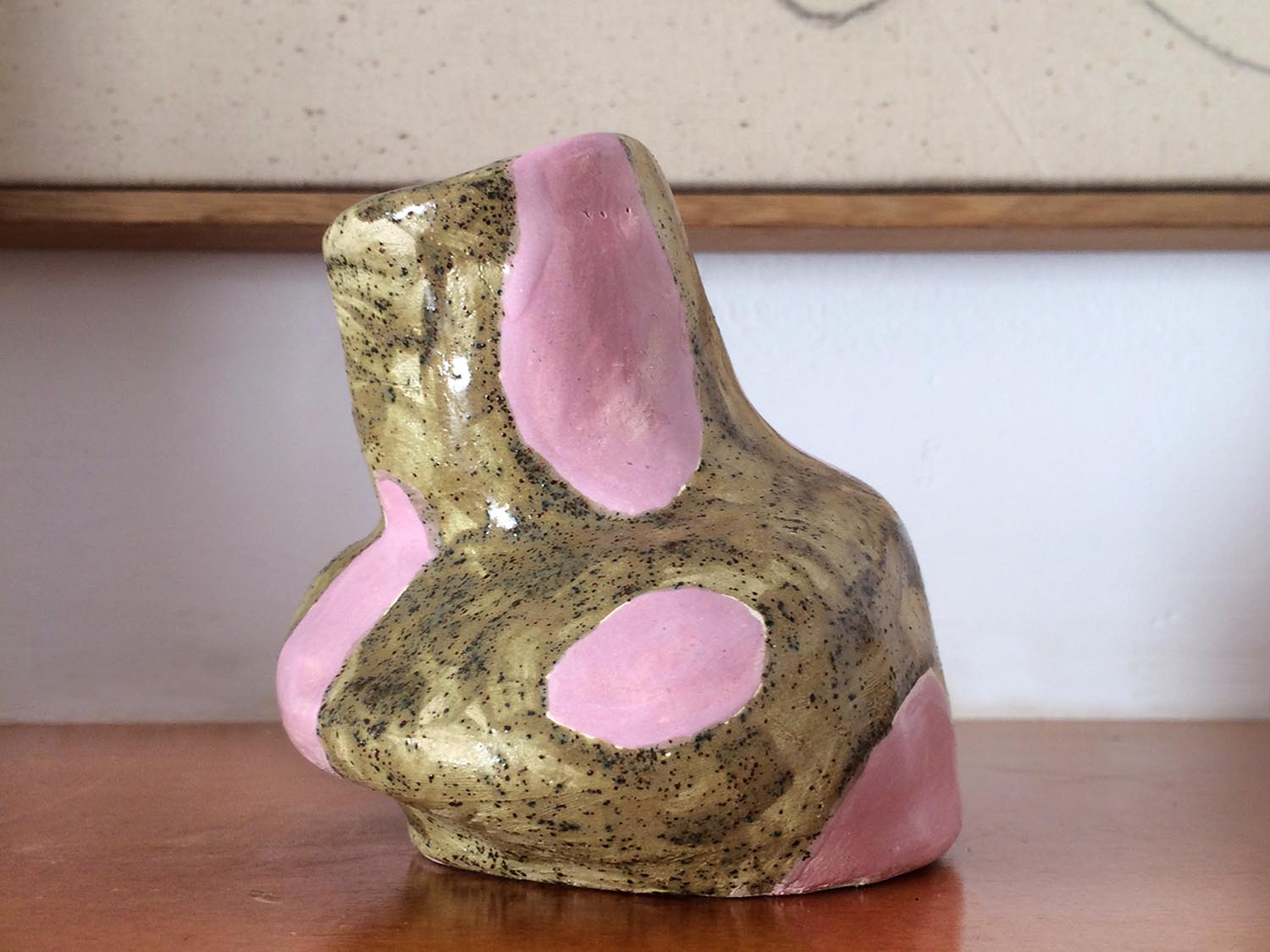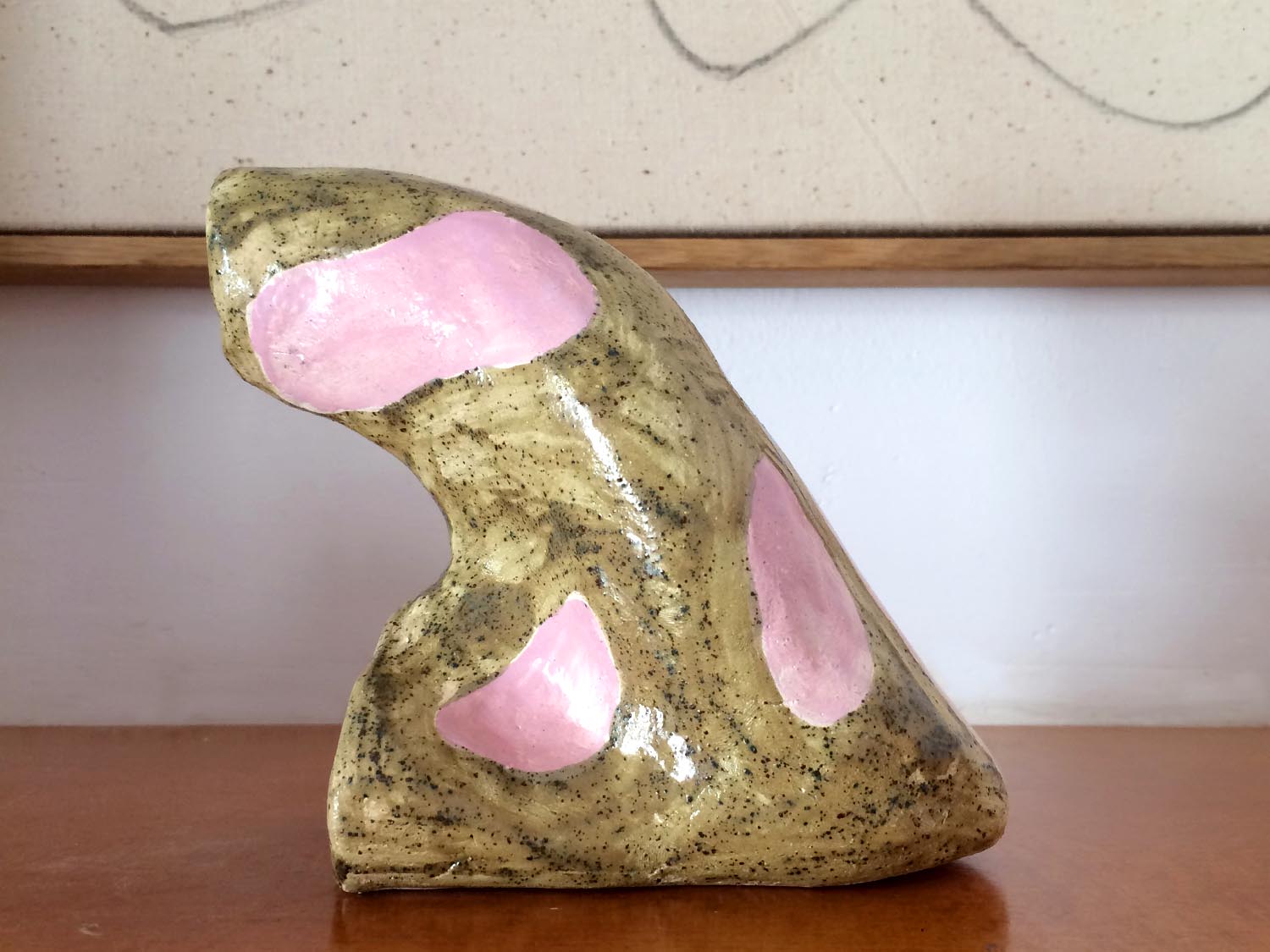 Continually I find when working with earth clay materials - there is a valuable return to our human to nature connection. Here are a few primitive forms - ever satisfying in process… Nothing more nothing less.



Location: Alaro, Islas Baleares
Date: July 2022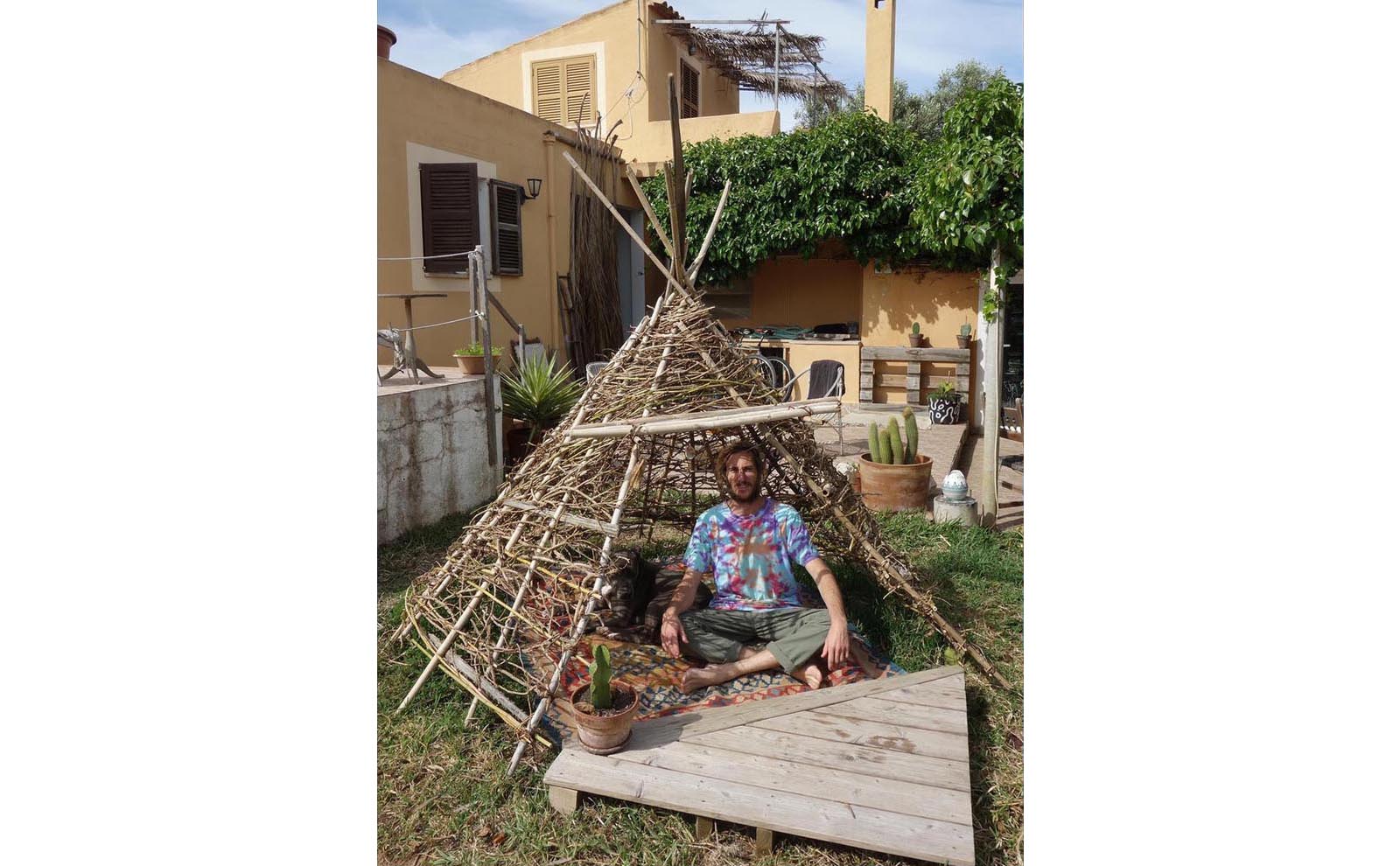 Infinity Undulation Tank [7' x 5.5']

---
A self motivated, elemental awareness creative outdoor workshop

4 days (8 half days) of weaving this pup, made from found bamboo / cane found on the beach, Balearic vine (Heura) and palm fronds (Palmera). The deck was washed ashore, half buried in the sand from the XXL storm we had a few months back.

This is not a cast away scenario - someone needing to build this for survival, that would actually be worth talking about.



Two re-occurring personal thoughts when working:
(a) Who needs Home Depot when there is a palm tree around?
(b) We can do so much with so little

A found materials exercise to build something at no cost (other than time) form our surroundings - a common meditative space aimed at developing strong, spiritual individual and social connections, creative think tank sessions, sketching, writing, breaking bread, ceremonial plant and root explorations of all kinds and so on - all done away from industry and commerce.



This is a prototype, a lot of learning has been done, just by doing, that's the only way I seem to understand anything - by an experience. At no point did I have a pre-conception of the final form before I began working, it naturally led me there. This re-assured me when starting any creative project, go off the spark, not the idea.

What I learned:
(a) Creating a strong and balanced foundation led by bamboo was the right move
(b) Different density of the materials provided various forms of structure
(c) Gnarly, sprawling root based vines; great anchors
(d) Green bamboo; perfect for long structural weaves, great for the base re-enforcement
(e) Brittle / thin / dry bamboo / vine = my math teacher - snapped under pressure
(f) No rushing allowed, when I did, my materials broke easily, haste makes waste.
(g) Red, moist vines made great tie-ends
(h) The rain helped with the bamboo pressure joints - the water created sliding effect



Rules De Zona:
(a) No shoes
(b) No electronic signal transmitting devices

The name 'Infinity Undulation' came from the natural form the hut took, the long lengths of the initial bamboo structure started pointing up at the sky, led down to the earth then back up to the sky, the two places I trust the most. The materials and process showed me the way - it was a physical dialogue with nature that at no point was overlooked.

Location: Portocolom, Islas Baleares
Date: April 2020
Es Jardi Garden Tools

---
I shaped these from a few palm fronds that had fallen - I wanted to make some tools rather than buying them. This is a form of human sustainability practice for me - finding ways to avoid industrial commerce for personal solutions is one small step forward for a better connection to our environment and self.

Note* I can see these hackers looking weapon like... This was not my intention - I am not in to violence or over protection, keys, walls etc etc. No weapon is worth bearing for protection (though I understand how some scenarios change this effect.)

Dimensions
Tool I - Jardi Pala aka 'The Van Weel'
[King] Palm Frond
74 x 4.25 cm
R Handed
Single Concave to Hull to Foiled Nose
Grip Depth: 4.25 cm
4 Finger Depth: 0.25 cm




Tool II - Pasa Ge'Auda aka 'Kipp XL'
[King] Palm Frond
23.5 x 6 cm
L Handed
Single Almond Fade to Handle Foil
Grip Depth: 5cm




Tool III - Ahiko aka 'Thick Jimmy'
[King] Palm Frond
72.5 x 6 cm
R Handed
Natural [R] Bow Curve
Single Almond Fade to Grip Lead-In Foil
4 Finger Depth: 0.25 cm




Location: Portocolom, Islas Baleares
Date: June 2017