Unrated Series
Illes Baleares
---


An examination of subconscious geographic input.

We like to rate things. Now more than ever as there is an outlet for it via comments on various online platforms, and services i.e.. Youtube / Yelp etc. There tends to be a dialogue exchange that accompanies opinions online but for me is too much of a one dimensional experience, there is a lack of movement and physical curiosity I seem to miss out on. In an effort to firm up this idea I approached this series with this in mind.

This is my version of a rating system. These intersection ratings are considered with their surrounding aesthetics of spatial value in relation and interaction to static and moving objects (light, water, sky, boats, people, architecture etc) creating a variety of compositions. All judged with in motion, usually on my bike. Some locations are more interesting than others. I have been fascinated with intersections and intersection culture for some time now, as I develop my thesis on this matter I will continue to integrate this narrative in to my work. Here is a five part instalment -- an exercise in documenting my local surroundings by breaking down environmental observation in to graphic abstraction of a daily ritual - venturing thru a Mediterranean port village.




Un-rated Angle 1
India Ink, Oil Pastel, Mixed Media on Arches 160lb Paper
102 cm x 76 cm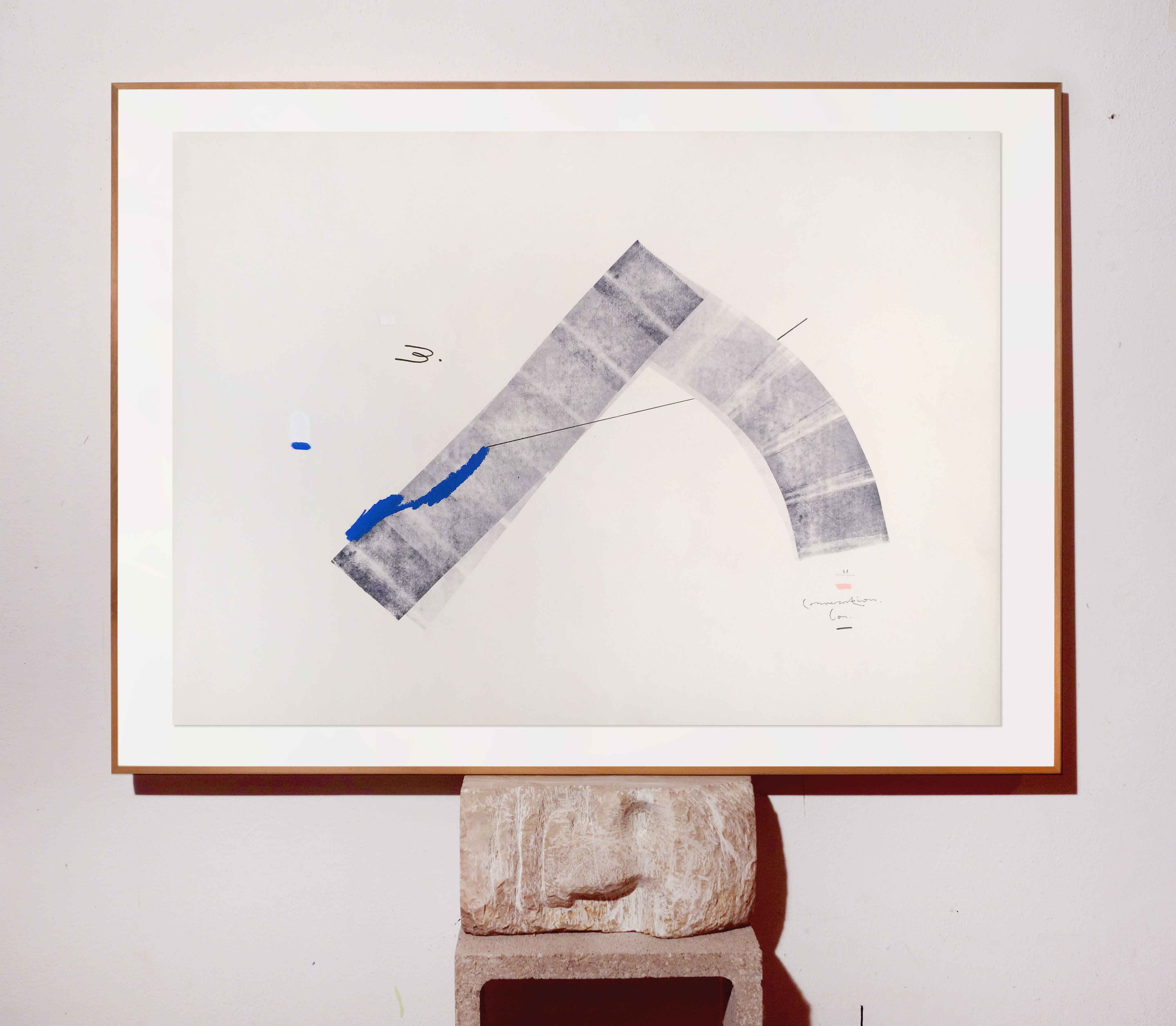 Un-rated Angle 2
India Ink, Oil Pastel, Mixed Media on Arches 160lb Paper
102 cm x 76 cm




Un-rated Angle 3
India Ink, Oil Pastel, Mixed Media on Arches 160lb Paper
102 cm x 66.25 cm




Un-rated Angle 4
India Ink, Oil Pastel, Mixed Media on Arches 160lb Paper
101.5 cm x 72.5 cm




Un-rated Angle 5
India Ink, Oil Pastel, Mixed Media on Arches 140lb Paper
76.5 cm x 56 cm