Viewer Discretion Advised Group Show
May 26, 2023 (Mallorca, ES)
---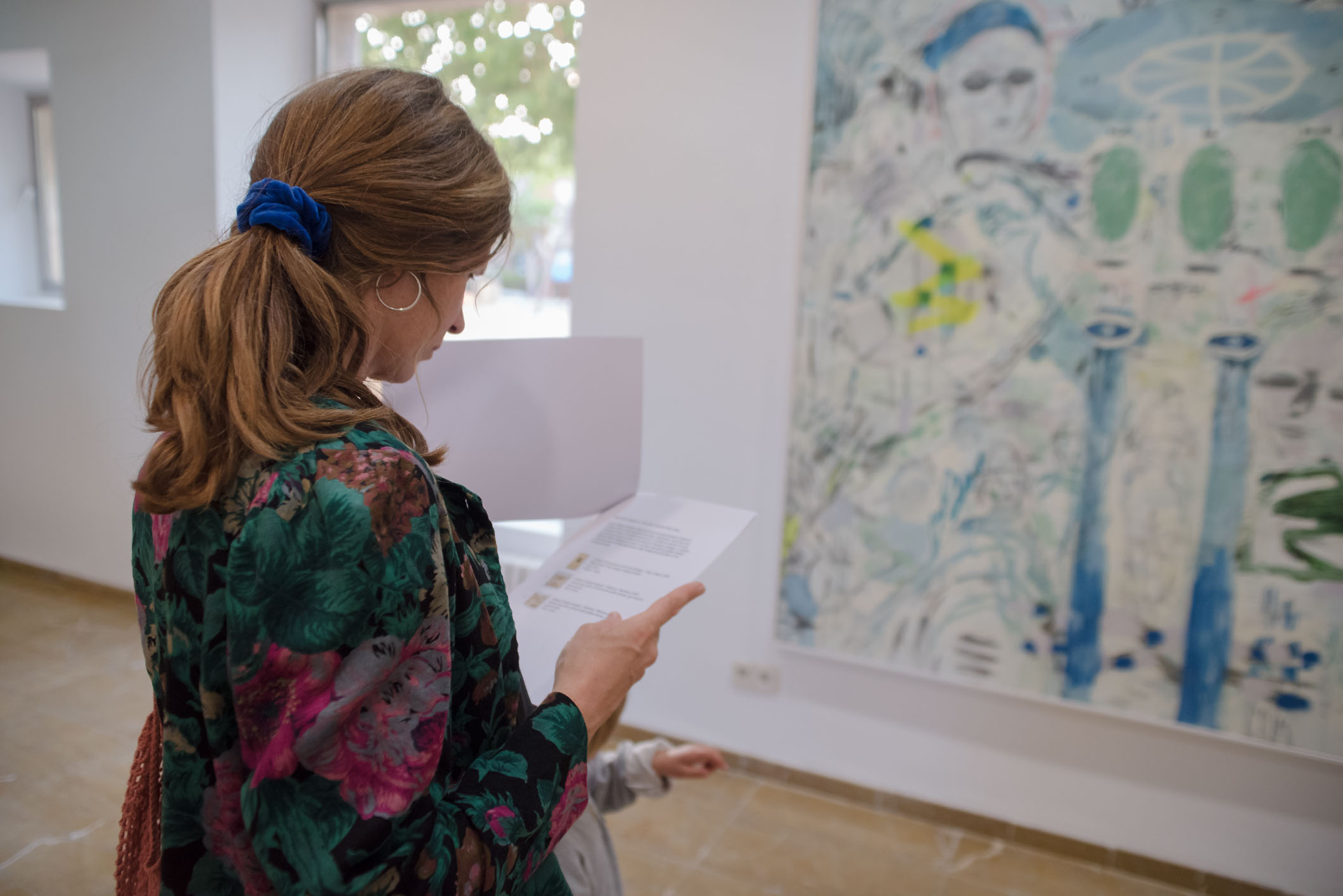 VIEWER DISCRETION ADVISED
MAY 27 TO JULY 7, 2023
CASAL DE CULTURA CAN GELABERT
BINISSALEM, MALLORCA
Artists: Bruno Lucas, Jamal Gunn Becker, Javier Mendizabal, Julian Smith, Toni Salom
Curated by Julian Smith & Toni Salom
Viewer Discretion Advised is an exploration in to a contemporary, visual dialogue. An exercise in fostering effective forms of gestural, expressive communication though the lens of five artists, uniquely representing a common messaging system within their practice.
In union, the exposed works identify and interpret various social value themes. From classic human motifs and primitive spirit to environmental interpretations and civil habit diagnostics - creating an independently led, solution based discourse.
'Viewer Discretion Advised' es una exploración de un diálogo visual contemporáneo. Un ejercicio para plasmar formas efectivas de comunicación gestual y expresiva a través de la visión de cinco artistas, que representan de una manera única y a su vez en común, un sistema de transmisión de mensajes dentro de su práctica.
En conjunto, las obras expuestas identifican e interpretan diversos temas de valor social. Desde motivos humanos clásicos y del espíritu primitivo hasta interpretaciones medioambientales y diagnósticos de costumbres, creando un discurso independiente basado en soluciones.
Photos by
Miki Pascual