Four Conversations @ HVW8 Gallery
April 27, 2018 (Berlin, Germany)
---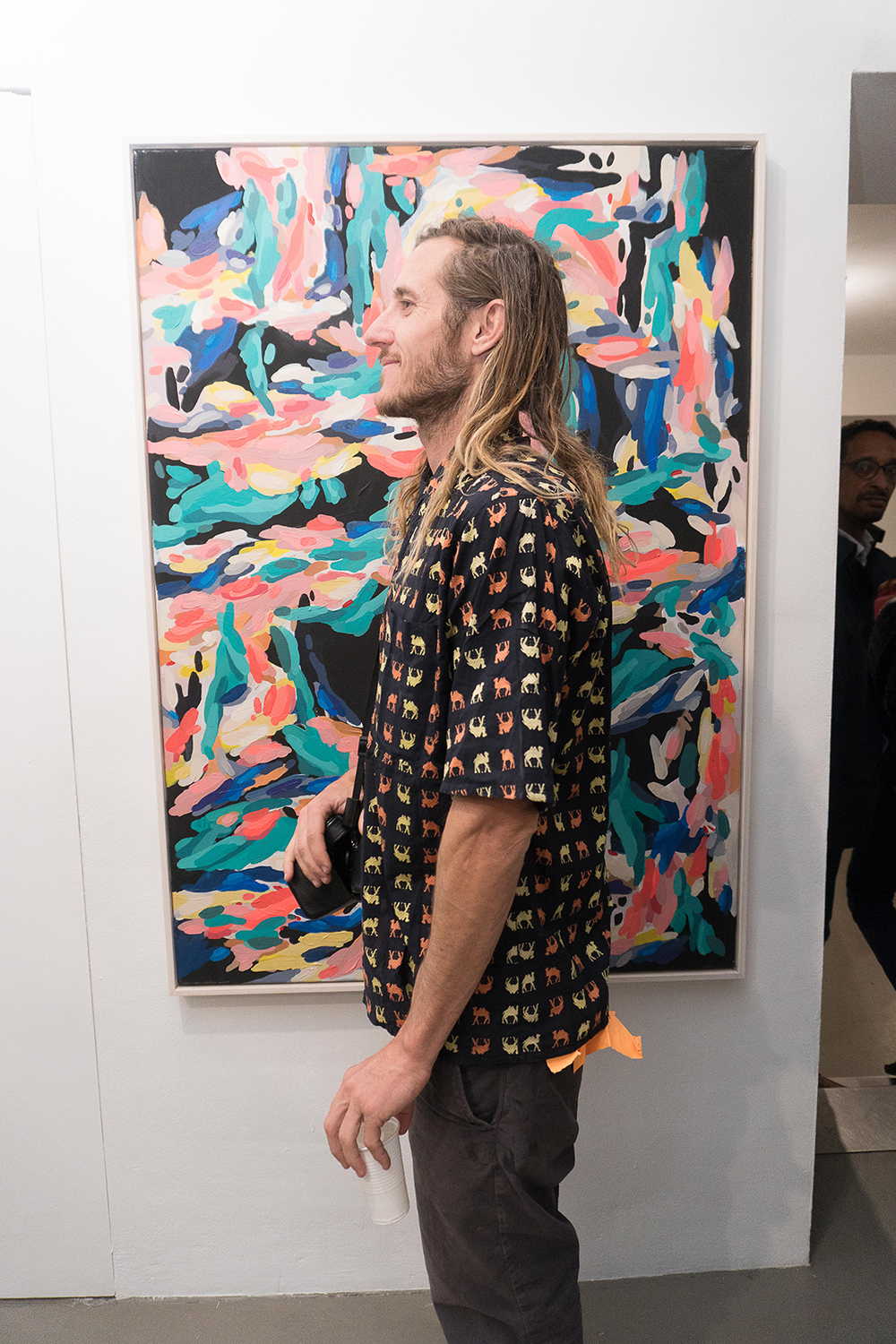 HVW8 Gallery and adidas Originals present: FOUR CONVERSATIONS
A Gallery Weekend group exhibition featuring four artists celebrating HVW8 Gallery's fourth year in Berlin.
Featuring — Inès Longevial (Paris), Julian Smith (Mallorca), 44Flavours (Berlin) and HuskMitNavn (Copenhagen)
HVW8 Gallery's mandate has always been to support and foster new and emerging artists as well as provide a platform for international artists. After expanding from Los Angeles to Berlin, HVW8 has continued to support local artists as well as provide an inclusive environment for dialogue and communication between artists from various cultures and mediums.
Over the past 4 years HVW8 Berlin has carried on this cultural exchange, from exhibitions about the early years of hiphop in the Bronx (Lisa Leone - How You Like Me Now?) to Jamaican roots culture (Three the Hard Way featuring Wilfred Limonious and Maxine Walters) to clean California graphic design (Brian Roettinger - 8 Announcements) to showcasing Berlin based artists and collectives such as Haw-Lin Services, Sebastian Haslauer and Einhundert.
Four Conversations continues this ongoing dialogue with a diverse international group of emerging artists.
Gallery Weekend Berlin
Opening: Friday, April 27 2018, 5-10pm
Saturday and Sunday, April 28 and April 29, 2018, 11am-7pm
After Party: Friday, April 27 11pm at Diskothek Melancholie 2
Supported by adidas Originals
Refreshments by Warsteiner
---
XL thank you's to everyone who came out to support the show
Check and follow
@ju____s____
@ineslongevial
@44flavours
@Huskmitnaven
@HVW8